NUVO in Indianapolis, IN has featured the band in a new article!  Check out the excerpt below and check the link to go to their website and read the full story.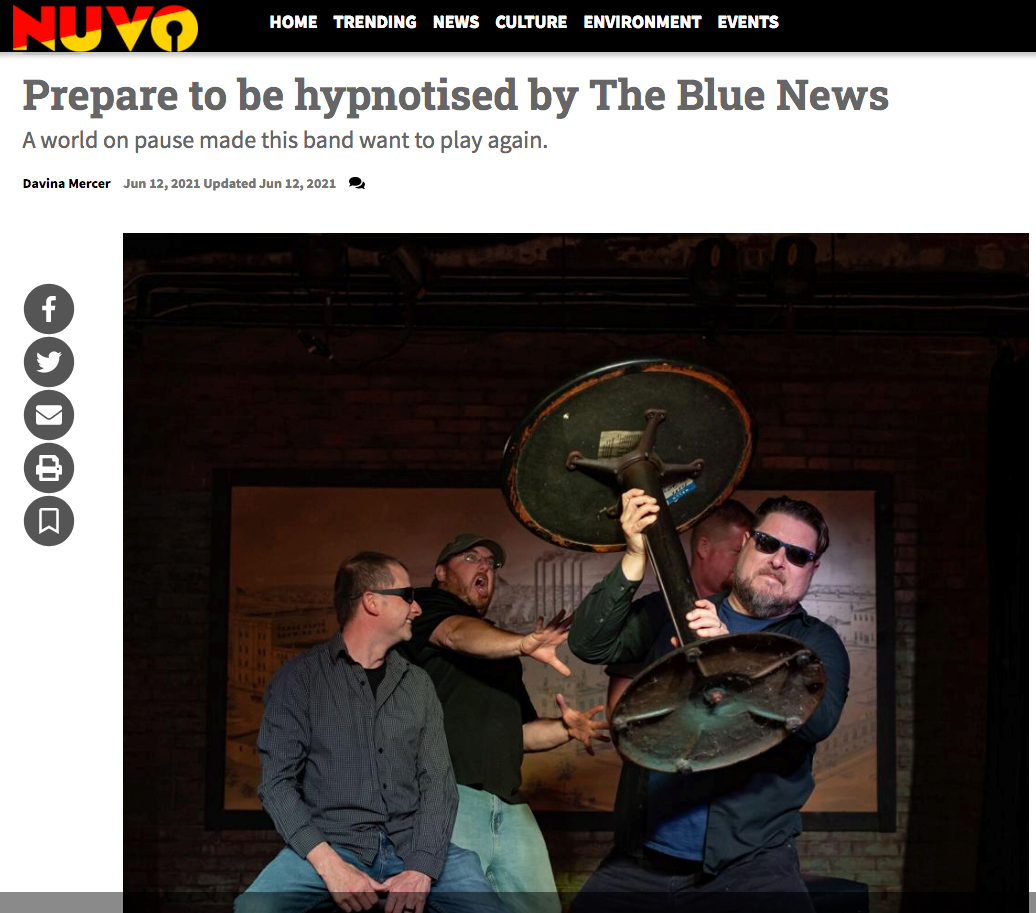 From the article:
"I didn't have any inclination to go out and play live music again until the pandemic hit and I saw live music just stop," he said. "It made me think 'Now that I can't go do it? That changes things. Now I want to go out and play music.' Just being told that you can't do something sometimes that's all it takes." His experience in the music industry made him want to be more intentional with his time. 
When Orn decided that he wanted to get back into making music he had to rebuild the band. He wanted to create with people who shared his vision and his style. Dustin Richardson, the former drummer now co-produces and writes for the band. James also recruited John Black on guitar, Bill Greggory on Bass, Neil Beatty on percussion, and Jeff Winchester on drums.
https://nuvo.newsnirvana.com/music/prepare-to-be-hypnotised-by-the-blue-news/article_42cebf1a-cb2f-11eb-a76f-5f17295697ef.html