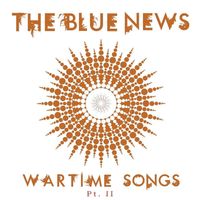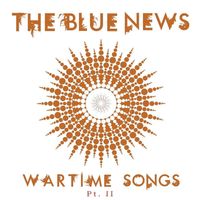 A remixed and remastered version of Hypnotized with new instrumentation. This version is found on the album "Wartime Songs Part II" released in July of 2021.

Guitar, bass and vocals by James Orn
Drums by Dustin Richardson
Piano and Organ by Paul Hoffmann

Recorded partially at Retrophonic Studios in St. Augustine, FL with additional tracking and mixing in various studios in Indiana, Tennessee, California and Europe.
Lyrics
My friends all tried me that you were up to no good
I just didn't wanna believe it, I didn't listen when I should
There was something about you that stopped me in my tracks
But all of the love that you give, you always take it back
No one gets too close to you
Still I believed my love could break through
The walls that you build up around your heart
Finally I see you for what you really are
You had me hypnotized, hypnotized (I was under your spell)
Hypnotized, hypnotized (oh I couldn't tell)
I gave you all I had to give, you gave me nothin' but pain
When I was down n' kicked around you turned your back and walked away
There was something about you that stopped me in my tracks
But all of the love that you give, you always take it back
No one gets too close to you
Still I believed my love could break through
The walls that you build up around your heart
Finally I see you for what you really are
You had me hypnotized, hypnotized (I was under your spell)
Hypnotized, hypnotized (oh I couldn't tell)
Hypnotized, hypnotized (you had me in a daze)
Hypnotized, hypnotized (every night and every day)
You know if I could I would hit rewind
I'd go back in time before I met you
But if I could I don't know if I'd stop
Even after everything that you put me through
You had me hypnotized, hypnotized (I was under your spell)
Hypnotized, hypnotized (oh I couldn't tell)
Hypnotized, hypnotized (you had me in a daze)
Hypnotized, hypnotized